Talking about 'citrus fruits' is my never-ending favourite topic. Even now, whenever I talk about various citrus fruits like 'orange', 'grapes', or 'lemon', there is a strong yearning in me to revisit my childhood days. Whenever I remember those days, I feel like it was heaven on earth. Well to tell you, my childhood days were quite different as I used to live with my grandparents, in a small village. Do you know what was the best thing about living in a 'village'? It was their simple and natural way of living. One can find a true essence of tranquillity over there.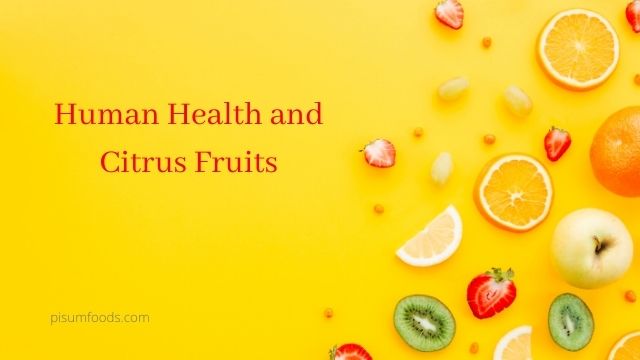 As a child, I used to be very naughty, and half of my days were spent not studying or playing video-games, which were not even there for us in those days. But rather, eating 'oranges', and 'grapes' which used to be my all-time favourite fruits. In those times, my mind was too childish to acknowledge its benefits on one's health.

There has been an undeniable relationship between citrus fruits and their impact on one's health. There is something very unique about citrus fruits. Its tangy-sweet taste and its refreshing fragrance make it a universal favourite. Apart from this, those people who are health-conscious would be happy to know that these fruits are low-calories, and thus, serves as the best for those who are fitness freak.

Citrus fruits are cultivated worldwide, and the reason behind their huge popularity is the benefits and the nutrients which they provide. They can be considered as the 'hidden' treasure of various active metabolites, which has an ultimate impact on a human's health. So before discussing its other dimensions, we should take into consideration their benefits on human health.

Citrus Fruits Benefits for Human Body
As mentioned above, Citrus fruits are quite low in calories and thus, prove to be quite beneficial for those who are diabetic and for those who want to lose their weight in days or a week. Moreover, it has been proven that they do not contain any saturated fats or cholesterol, which are considered quite harmful to one's health.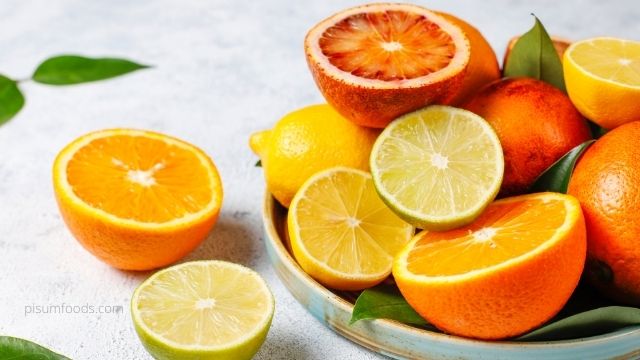 Apart from this, it has been no secret that citrus fruits are rich in Vitamin C, and scientific facts suggest that Vitamin C helps to prevent cold. In addition, it has been packed with 'potassium'. Whenever we hear about potassium, we probably think of 'banana', but let me unravel this hidden truth of citrus fruits. Potassium present in it serves as an important source of fluid regulation, mineral balance, and muscle contraction. One should know that eating citrus fruits reduces stroke in women by 21%. You all must be thinking that why am I giving such factual information.

Let me tell you all one thing that it's high time that we should make our health our priority. Okay! Let me ask you one thing, you all must have heard about a deadly disease named as 'cancer'. More than thousands of people die every year across the globe due to cancer. As a human being, have we ever tried to research on a fact, what are the home-made remedies to reduce the risk of cancer?

I think no one bothers to take initiative in knowing about the various dimensions of 'cancer'. And it is probably true because pain is not felt until it's personal. If I tell you that eating citrus fruits can at least prevent cancer in human beings, how would you react? Maybe some of you must not take my words seriously, but still, I believe in the dictum "Prevention is better than cure". Now let's try to explore the various dimensions of citrus fruits and their role in the prevention of various kinds of cancer.

Citrus fruits and Cancer
Have you ever realized the pain of losing your near and dear ones? It pains a lot, right! Someone has truly said, no one can ever share your pain, they can only empathize with you, but the pain that an individual has to undergo is always in isolation.

Over a while, life has taught me a lot more to endure. With time, one learns to be patient enough to undergo all the pain, with a sweet smile on their face. Sometimes, it becomes quite difficult for me to sleep at night. I don't know the exact reason for it, but still, there are millions of questions running over my mind, which seems to me almost like a mystery. By hearing the word 'cancer', what comes in your mind first? Trust me! My heart trembles, I feel panicked, whenever I think about this deadly disease.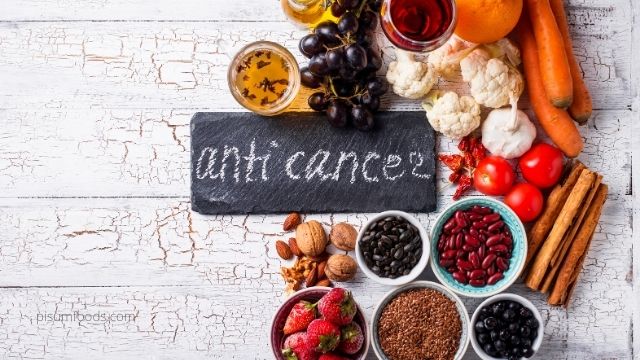 Now let's try to end this gloominess, and start with something on a positive note. Though 'Cancer' afraid me a lot more than death itself, while researching my article, I got to know about various facts that how one can prevent this deadly disease by eating citrus fruits. So tell me what are your favourite fruits in citrus? Well! During my childhood, I used to eat oranges a lot, even now if anyone will offer me the fruit I will go for an orange first. So let me tell you, there has been an undeniable relationship between orange and cancer.
What to know about Oranges?
To go with the facts, it is low-calorie nutritious citrus fruits. It comes as a surprise that it serves best for the people who are skin- conscious, as it helps to clear their skin. And also it contains antioxidants which help to reduce inflammation and serves best against various diseases.

As I was going through various articles, I came across one of the most fascinating facts about an 'orange'. The presence of vitamin C in it inhibits the growth of 'colorectal cancer' cells in a human being. As personally, I have seen the pain that a person undergoes in 'cancer' and it's unbearable. The fibrous nature of orange helps to prevent colon cancer in human beings. Apart from this, if we try to analyze the other dimension of it, it is not only taken as a snack but serves as an ingredient in various dishes.

Now you would be quite curious to know how citrus fruits serve for different types of cancer. So, I would like to add some other citrus fruits, which include grapes, and lemon which like orange have been proven to be the best preventive measures that one should take during cancer.
Grapes intake and Cancer
You will be amazed to know that grapes contain a chemical that has the potential to inhibit the growth of cancer cells. By eating citrus fruits, the bioactive component goes into the bloodstream, and thus, helps in preventing the spread of cancer cells in the body.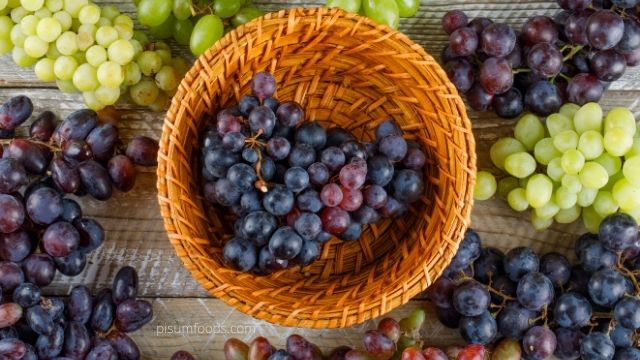 It doesn't matter whether you are eating red, green, seedless, or frozen grapes, no matter in which form you take, it always serves as the best mood refreshment. Earlier, I was not aware of the health benefits of grapes , but now I am a little bit surprised to know that some chemicals in grapes are used for the treatment of cancer and other diseases. Even some of the researchers claim that the antioxidants present in the grapes serve as the best medicine in preventing cancer cells to grow. Thus, one can conclude that the grapes are having anti-cancer properties. Thus, it has been a well-proven fact that citrus fruits serve best to prevent cancer.
Conclusion
It has been no secret that citrus fruits serve the best for cancer patients. Even it can be considered as a precautionary or the preventive measures that one should always take no matter whether one is suffering from cancer or not. Every day more than thousands of people are dying from cancer, still, there is no definite cure for this. Lucky are those who fight this battle and emerge as warriors.

Though 'cancer' can defeat mortal bodies, it can never defeat the brave soul out there. As a child, I have seen the death of one of my close ones due to this deadly disease. Whenever I try to recall those gloomy memories, my heart still trembles, as the pain which they go through cannot be measured. Even many people think to lose their battle in the very beginning because they fear the word 'cancer' for them cancer means the 'end' or 'death'.

But never lose hope, because life is all about challenges. And have you ever wondered, why has God made an ample amount of fruits to eat? Because he knows the best remedy of any kind of disease is natural fruits. One should never run from it, but rather embrace it with open arms.