It all started in the third century BC when the Emperors of the Han Dynasty in China, demanded that people who speak to them should have fresh breath. What could help the case?- cloves. For decades and decades, clove is used for human health and is a cure for toothache. Finding its way around from China, clove has now found its purpose to be used in several cuisines around the world, including Asia, Africa, and Mediterranean regions.

Cloves are harvested in different seasons in different countries, making them available for use all around the year. Other details of clove include their crimson flowers and that evolve from a pale hue and then green. They are generally used as a spice in meat and curries. Now let's check out the different benefits of cloves and if it has any side effects on human health.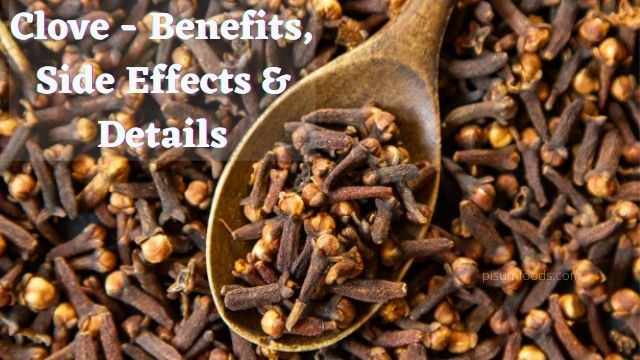 Health Benefits of Clove
Clove is best known for its benefits on the teeth. Health benefits of clove though, are not just one or two. Let's have a look at some other things that prove the benefits of clove for health:
Blood sugar levels can be maintained with clove being included in the regular balanced diet. It is rich in nigericin which is good for diabetes. It improves insulin production in the body.

Cloves are also composed of eugenol which is a cancer-killing agent. Cloves can protect the human body from tumors and make sure that the cancer cells are killed in abundance.

When the human body battles cold and cough, the clove comes to the rescue. Clove oil is a lifesaver. Rubbing clove oil on the chest and near the nose can give lasting relief from cold. Drinking clove oil in warm water can soothe a sore throat.

Chewing cloves can benefit the teeth. Cloves can clear the entire respiratory tract and make sure that the human body can take a clean and fresh breath.

3 cloves in your daily meal can make sure that your stomach is happy. The oil present in the cloves makes the gastric mucus thick, leaving no place for ulcers.

Crushing the clove and using the powder on an aching tooth will free it from all sorts of pain. Simply just chewing the clove can also have the same effect. This property of clove, to prevent toothache, is the result of the eugenol enzyme present in it.

The antioxidants present in cloves modify the purity of blood and make sure that metabolism increases. Cloves can also regulate body temperature.

Clove and cinnamon tea can help get rid of the mental exhaustion. Stress is also determined by sleep loss. Clove is tested to be a sleep inducer and hence it reduces stress. Clove helps in stimulating the human mind.

Boil a cup of water and add a tablespoon of cloves in it. Add one cinnamon bark and half a spoon of ginger powder. Filter the liquid after 3-4 minutes of boiling. This mixture can provide great pain relief from headaches.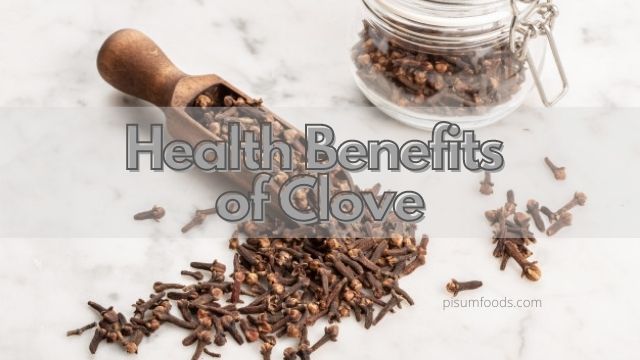 Other Benefits of Clove
The benefits of clove also include its use on the skin. Clove oil can be applied twice on the skin daily. It reduces aging and sagging of the skin. Clove oil can be mixed with honey and used on acne to prevent the spread because of cloves antibacterial properties. Clove oil also helps in reducing acne marks. Mixing two drops of clove oil in skin cream can also be good for anti-aging.

Clove is also a great nutrition carrier. It's a powerhouse of minerals. It's also great for the liver. A study on rats was conducted to show the benefits of cloves for the liver. Cloves are also great for weight loss as they promote metabolism. Cloves are good for the bones as well.

Facts about Clove
Now that we are aware of the benefits and details of cloves, let's have a look at some interesting facts about cloves:

Clove has been discovered in vessels from 1721 BC in Syria by archaeologists.


The word clove is derived from the French word "clou" which means nails.


Clove cigarettes have been in use in Europe, Asia, and elsewhere.


The oldest clove tree alive is around 400 years old.


In the 17th and 18th centuries, cloves were paid in gold, the same as the weight because of their high-priced import duties in Britain.


Cloves can also be utilized as insect repellents.


Clove also has a wide usage scale in cosmetic products.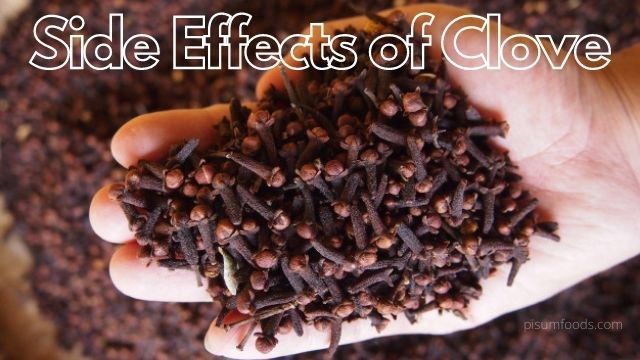 Side Effects of Clove
Anything in excess is poisonous. Now that we have had a proper understanding of clove, let us dig in and sort out some precautions, let's have a look at cloves' side effects:

If the clove is used out of quantity, it can cause serious trouble in the mouth like sore gums and irritation.


Clove can cause allergies on the skin. Make sure you use it on a small patch first and then on the entire skin if there is no allergic reaction.


Cloves can have issues with erection and orgasms as well.


Cloves shouldn't be used by pregnant ladies without a prescription.


The overdose of liver oil in children can cause serious harm to the liver.

Export Details of Clove
Clove export from India is a huge success over the years. Kuwait is the largest marketer of cloves. Over the years 2017 and 2018, a rise of 11.91% was seen in clove export. The export of clove from India is done to five chief countries named Kuwait, Singapore, Saudi Arabia, Panama, and the UAE. There are 42 ports in India dealing with the export of clove.