Indian is one of the fastest growing countries in the world. The internet users have a base of about 627 million as of the end of 2019. That means 40% of the total population is engaged on social media platforms, e-commerce platforms and internet surfing. Despite being the second largest user base in the world the penetration of e-commerce is low in India as compared to USA or France. The Indian industry is at an inflection point at present.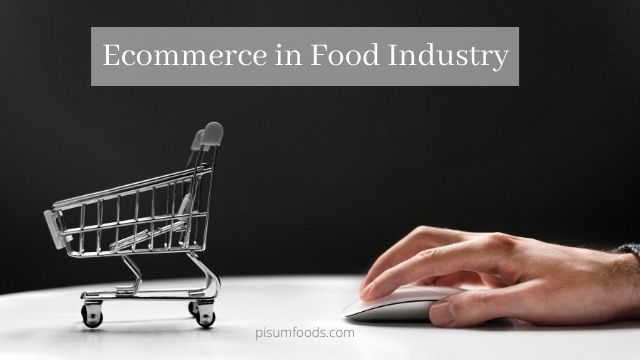 Growing E-commerce Platform in India
In India, most users use e-commerce for performing business activities including sale of products like food/clothes/stationary/household items and more and buying of products/shares/electronic items and many more. The popular e-commerce platforms in India are Flipkart, Snapdeal, Amazon India, IndiaMart, Myntra, BookMyShow, Nykaa, Firstcry and many more. India is one of the growing markets for e-commerce, although there is no such official data for the e-commerce sector.

Most of the studies and analysis is based and predicted on the growing sector in its commercial terms, and on the number of online shoppers in India. Confederation of Indian Industry (CII) supports the government initiatives such as Digital India. Post Demonization has increased the use of internet banking and the digital payment platforms. According to RBI, transactions of Rs.282 million were made on debit cards and Rs. 115 million on credit cards by February 2018.

In recent years, a number of Indian start-ups have emerged in online platforms such as e-retailing (Flipkart, Snapdeal), credit lending platforms (Faircent), growing food delivery services platforms (Swiggy, UberEats, Zomato, Dunzo, Food Panda and many more) and logistic management services platforms (Porter, Blackbuck, Lynk, Trukky, Packerwala and many more.) The factors which support the growth of domestic sellers and buyers are aggregators of e-commerce and substantial reserve funding from investors, which in turn is leading to the scaling up of start-ups.

Indian E-commerce: Trends and Scope in Food Industry
Business activities need to be complemented with an appropriate management task force with the changing wants of buyers. Trade has been the preferred way for Indian local business and exporting business, which primarily is accruing to the traditional mind-set of Medium, Small and Micro Enterprises. India's export is estimated at USD $302 billion. Cross Border Trade has the largest contribution towards Indian economic growth, which contributes to digital marketing development, digital payments development, digital selling and buying development and numerous parallel development policies across the nation.

The retail sector in India is at primary level, where the domestic customers are highly influencing the demand and supply chain management. However, e-commerce sector cross border trade has open doors for international trade all over the globe. Cross border e-commerce has increased the opportunity to list Indian business and Indian food products in the international e-commerce market.

Pisum Food Services is one of the examples of Indian food products suppliers all over the globe. It is the leading provider of fresh vegetables, fruits, grains, wholegrain, Indian spices, pluses, dry fruits and many more. It caters food services to a large market and engages the international consumers directly to international sales structure. It has also enabled direct access to the international consumers base due to e-commerce platforms especially those located in isolated geographically areas.

Food industry in the E-commerce sector is emerging as the new market segments are growing in India. It's the platform which scales up its market outreach facilities, the level of business market research, and traditional export market. It also recognizes the opportunity and adopts business growing strategies that are away from traditional means of food trade. Pisum has archived the interest of the international consumer base to their traditional Indian spices, Indian food products and many more. Pisum is primarily an Indian domestic food service company. However, it has opened its ways to the international market and international consumers' preferences all over the globe.
Global E-commerce Opportunities in Food Industry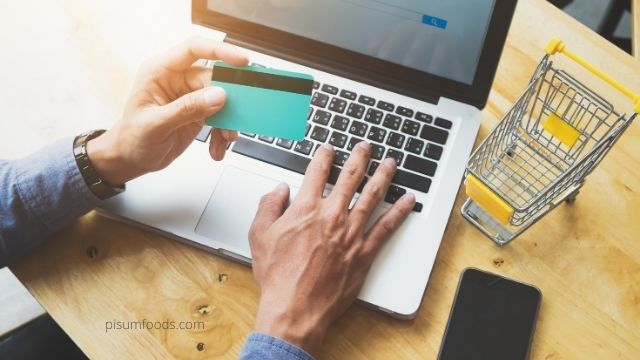 This section presents the global opportunities for scaling up and adopting e-commerce as a preferred means of export. There is an increase in the number of digital buyers and sellers worldwide from offline to online purchase and market diversification, and thus enabling incentives for Indian MSMEs to expand their e-commerce outreach. India is the second largest populated nation in the world, where only two percent of the population is currently purchasing goods online. There exists huge potential for e-commerce expansion to gain capital through a large portion of global consumers.

The rapidly expanding consumer base of digital buyers worldwide is 2.07 billion in 2019. E-commerce buying and shopping is a thriving market and is rapidly growing business around the globe.

There has been a shift in businesses from offline to online globally in the year 2015 of around 7.3 billion people, of which 1.4 billion people purchased goods online for once. Altogether the amount spent online globally was USD $2.27 billion transaction. The global e-commerce transaction in the year 2016 was USD $1.9 trillion, accounting 8.7 percent of the total retail spending worldwide. Till the year 2020, it is expected to grow above USD 4 trillion making up to nearly 15 percent of the total retail spending.

Market Diversification
The reason for poor percents of the Indian MSMEs in the global market is high as compared to Asian market, European market and American market, as nearly 43 percent of export is limited to these markets. The major export destinations for India are Hong Kong, China, UAE and USA. This is clearly visible where India is absent from the list of global digital platforms in the e-commerce global market.

Indian is also facing competition from countries like Peru, Argentina, Algeria, and countries in South and Southeast Asia including Bangladesh and Pakistan. Countries like Pakistan, Bangladesh, and Thailand have overtaken India on textiles exports, while China, Thailand, Argentina and Vietnam have overtaken India on export of iron and steel products.
Taking local MSMEs to a Global level
As per the study carried out by eBay on Indian e-commerce growth, around 98 percent of MSMEs use e-commerce platforms to showcase their products for buying and selling purposes. An assessment indicates that one should take their business through e-commerce platforms to the field internationally and enhance their visibility to buyers located across the glob3. This has increased the number of Indian registered businesses globally and has listed the business across the globe. To move to the e-commerce space, there is still huge potential that still remains.